herd supply is a new england-based sheep milk soap, wool, and lanolin studio created by leah beckett.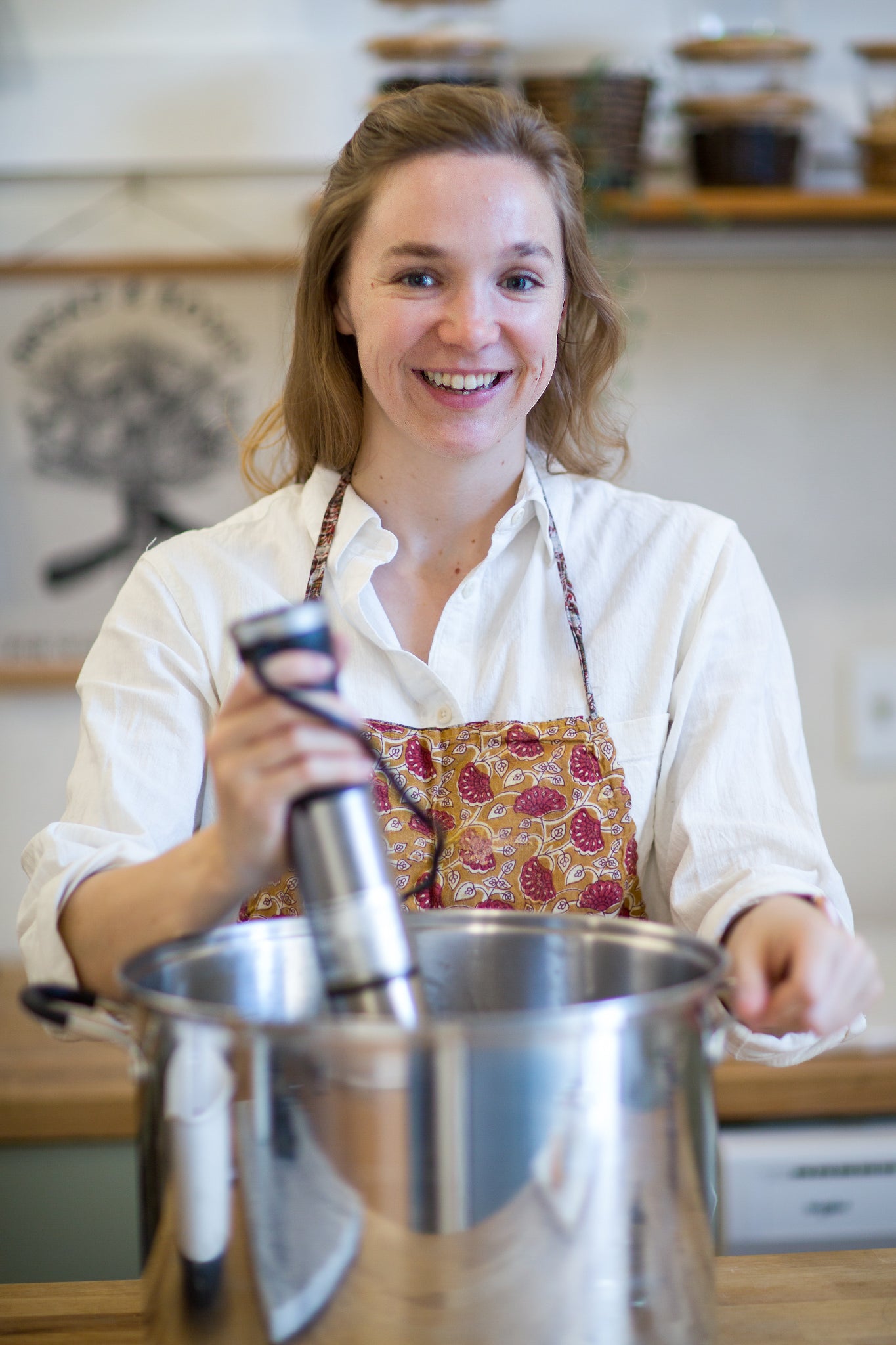 leah
Leah's connection to sheep and small farms led to the creation of her first batches of charcoal soap. Her belief in sustainability and experience as product designer, tester, and sheep admirer have led to all of Herd Supply's products.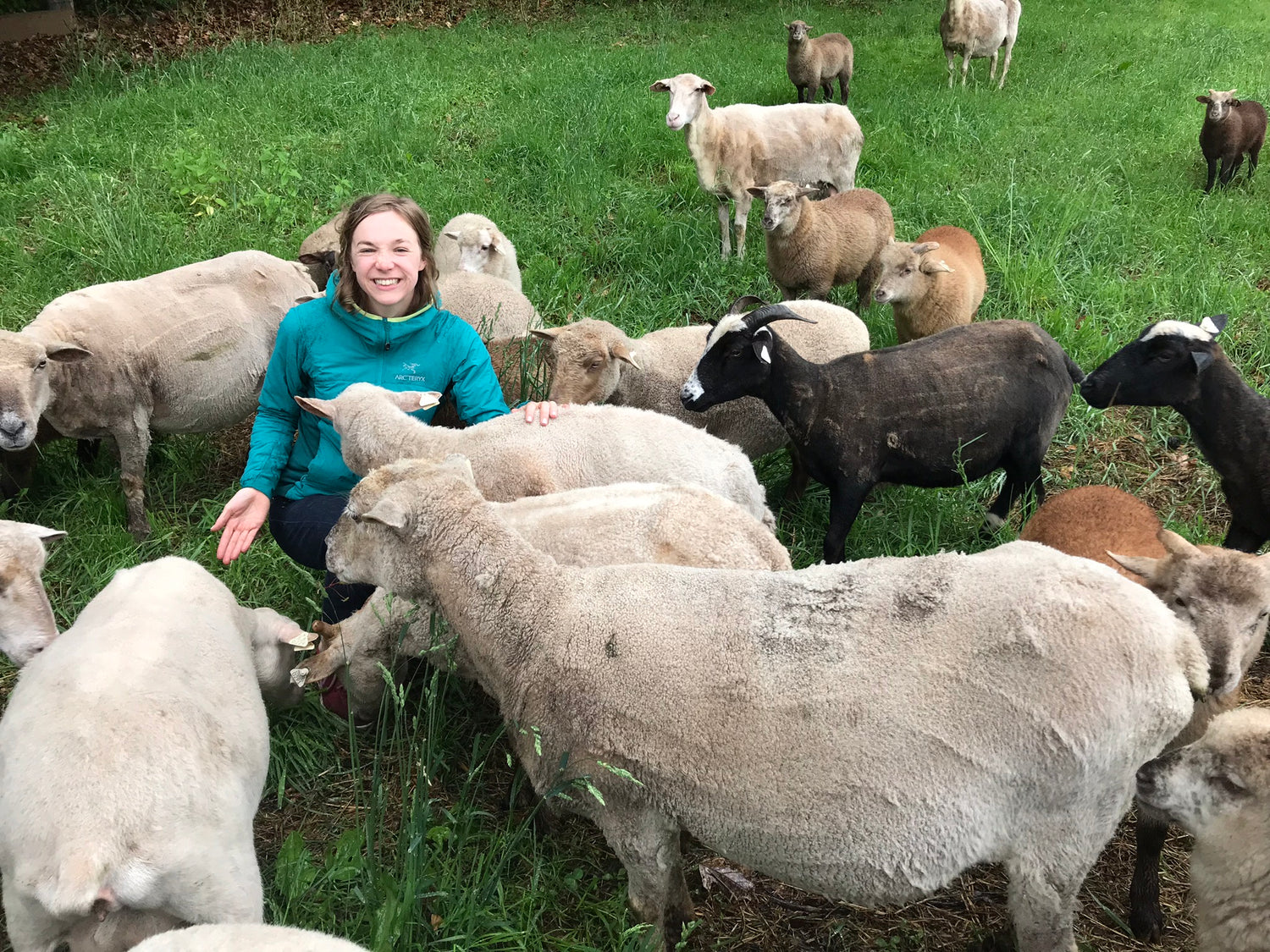 the sheep
Leah grew up with the small flock of East Freisian-Dorset-Finn-Romney sheep. They happily live at Beckett Farms where they move between fields on the banks of the Connecticut River.
Dolly – the namesake behind our bestselling soap – came to family as a rescue in the mid-2000s. She is the only sheep to ever be named.
more details
Herd Supply Co. is a woman-owned small business born out of a love of sheep.
This small-batch skincare and home goods project originally began with a one-sheep-at-a-time milking parlor and a home kitchen. Featuring sheep milk from Leah's family flock, she made bar soap to display alongside the family farm's produce at markets. Sheep milk is traditionally revered for being a seasonal, delicious, and easily digestible milk for cheese. With nearly double the fat of cow and goat
milk, this also lends itself nicely to creating the Herd's highly
moisturizing cold process soap.
Although desire led Leah to create the first batches of soap, luck led her to wool. After discovering her family farm was composting wool fleeces, she recovered it for processing into felted wool dryer balls. Now, wool is sourced from four small farms (three in Connecticut and one in Maine) and processed into stuffing, batting, and roving for use in dryer balls, pillows, and DIY crafts.
In 2021, thanks to the all-nurturing sheep, Herd Supply Co. launched its concentrated moisturizers with the lanolin salves. Lanolin – also called wool yolk, wool fat, wool wax, or wool grease – is the wax that
separates from wool when it is scoured. It is extremely hydrating and closely resembles our skin's protective barrier.
Leah and the sheep are working hard to bring you high-quality products made slowly, carefully, and inspired by our rural New England landscapes.